We learned from the best!
Partners Lawrence Demuth, Arjun Murahari, and Theodore Melanson were mentored by founding partners Anthony Mignini and Frederick Raab. Their unique Social Security legal experience has paid tremendous dividends and is described below: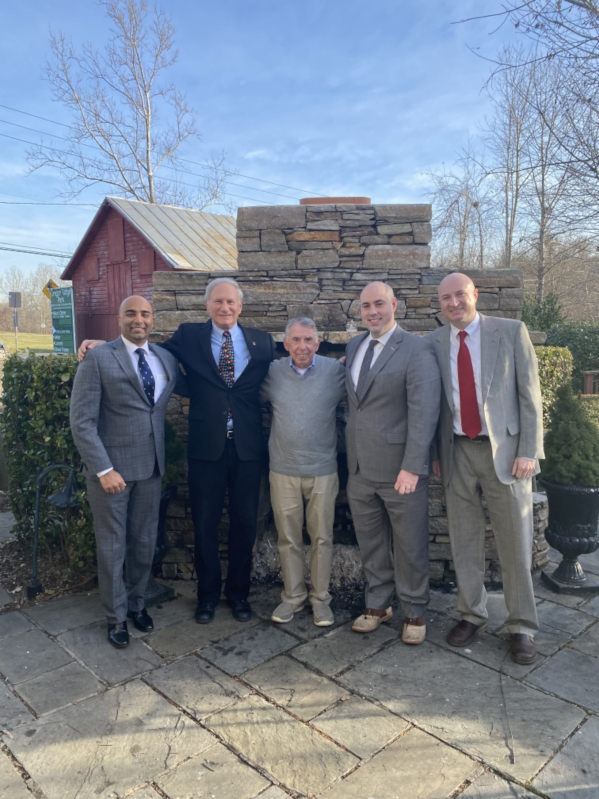 Founding partners Anthony Mignini and Frederick Raab both previously worked for the Social Security Administration. Mr. Mignini worked as a disability claims supervisor and taught several training classes for disability claims authorizers. As a part of the Staff Development Program, Mr. Mignini gained valuable experience in multiple areas of Social Security Administration operations including the Office of General Counsel, Medicare Hearings and Litigation, and Supplemental Security Income Quality Review.
Mr. Raab also worked for the Social Security Administration, initially as a disability claims authorizer. After being promoted to the Management Intern Program, Mr. Raab gained valuable experience working in several positions at the Social Security Administration, including working as Assistant to the Regional Commissioner in the Seattle, Washington regional office, as a Medicare Analyst, Quality Assurance Analyst, and Litigation Analyst.
Both Mr. Mignini and Mr. Raab's unique experience has provided all members of our staff with vital information regarding the disability claims process. Their guidance and mentorship to our firm and our staff is priceless. Mr. Mignini is currently retired and lives in Naples, FL and Mr. Raab serves as Of Counsel to the firm, where he continues to primarily handle estate planning/probate matters.
In the past attorneys at our firm have represented clients in the following practice areas: Bankruptcy, Domestic (Divorce and Family Law), Real Estate Transactions, Worker's Compensation, and Collections. Currently our firm concentrates in the following practice areas: Social Security Disability, Criminal, Personal Injury, and Wills and Estates.
Our extensive experience in numerous practice areas provides benefits to all of our clients and to prospective clients. In addition to our seasoned experience, we have fostered numerous relationships with attorneys and law firms throughout the state of Maryland. Feel free to contact our firm for any of your needs. We will be happy to assist you in determining whether we can represent you. If we are unable to represent you, we will be happy to refer you to an attorney or law firm in our extensive network throughout the state of Maryland.